A company in constant evolution
Established in 1911, J.L. Brissette Ltd. distributes and markets Coca-Cola products in the region of the Laurentians. From "La Porte du Nord" to Tremblant, passing by St-Donat, and more recently Abitibi and Lanaudière, our company assures a complete representation of the products and the implementation of promotions in the affiliated selling points. J.L. Brissette Ltd. is the story of a family involved in the development of the region and active in the community since three generations.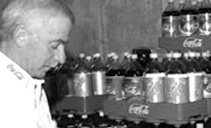 J.L. Brissette Ltd. moves to state-of-the-art premises!
In order to meet the demand and allow the company to continue its growth, J.L. Brissette is moving in brand new premises. [suite]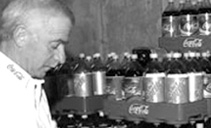 Monday June 27, 2011
J.L. Brissette's 100th anniversary
Several activities are organized for the occasion
To mark its 100th anniversary, J.L. Brissette Ltd. invites you to participate in his 100th Anniversary contest for a chance to win many prizes!

Also, during the J.L. Brissette Coca Cola Day within the event Ste-Agathe en feu,  it will be possible to visit the Coca Cola museum, with artifacts from the collection of Coca Cola in Atlanta, Coca Cola Happiness Brigade will also be on site and will give many gifts.

Furthermore, do not miss the gigantic family picnic where a world record of the longest table of picnic will try to be beaten It's an event not to be missed!
150, rue des Bâtisseurs Ste-Agathe-des-Monts (Québec) J8C 3X8
(819) 326-3263 • 1 800 461-3263